Don't forget to sign up for the 'Egg Your Yard' fundraiser! OHS Cheer is excited to spread cheer to the Ogallala community!
We would like to welcome Trenton Zink to the OPSD Team for the 2023/24 School Year! Trenton will be the industrial arts teacher at Ogallala High School, as well as an assistant varsity wrestling coach. #CultureOfConfidence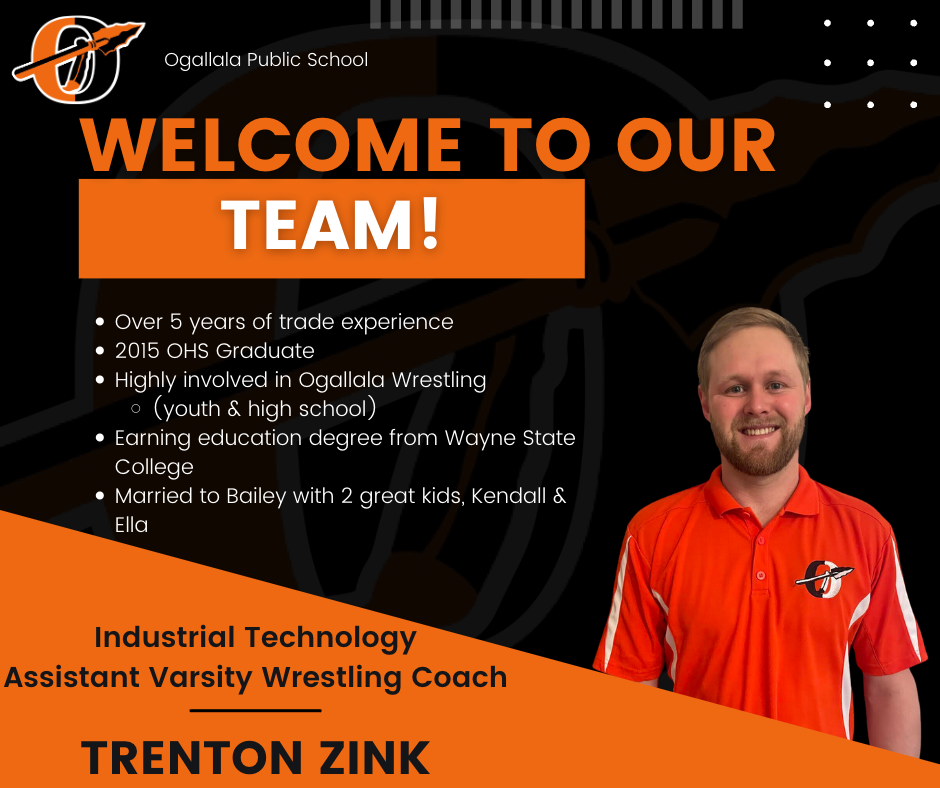 OHS FFA is headed to Lincoln to complete at State FFA! The Friends of the FFA are hosting a ❗️SEND OFF❗️today (Tuesday) at OHS, directly following dismissal at 3:37. We hope to see you there! Best of luck in Lincoln, OHS FFA! #CultureOfConfidence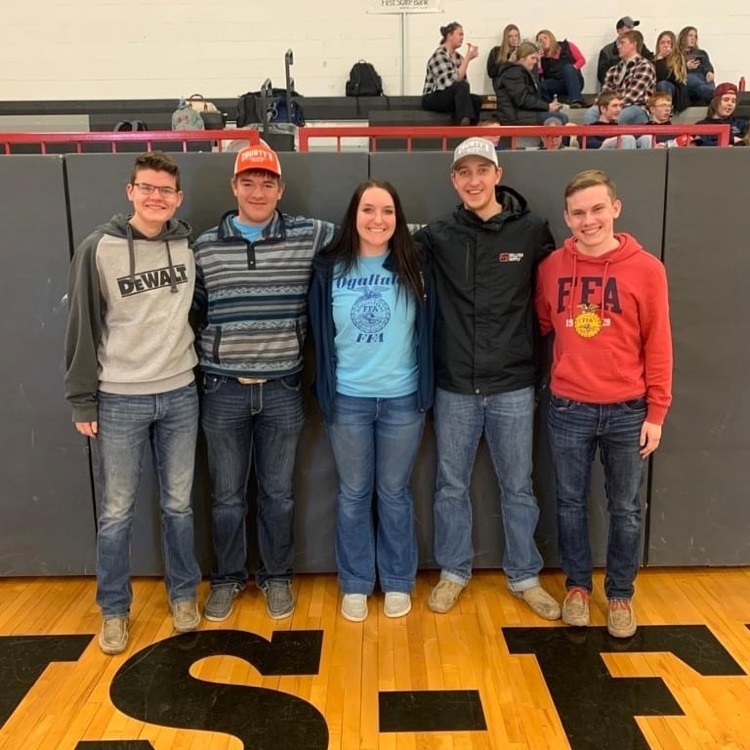 As a reminder, there will be NO SCHOOL for all OPSD staff and students on April 7th and 10th.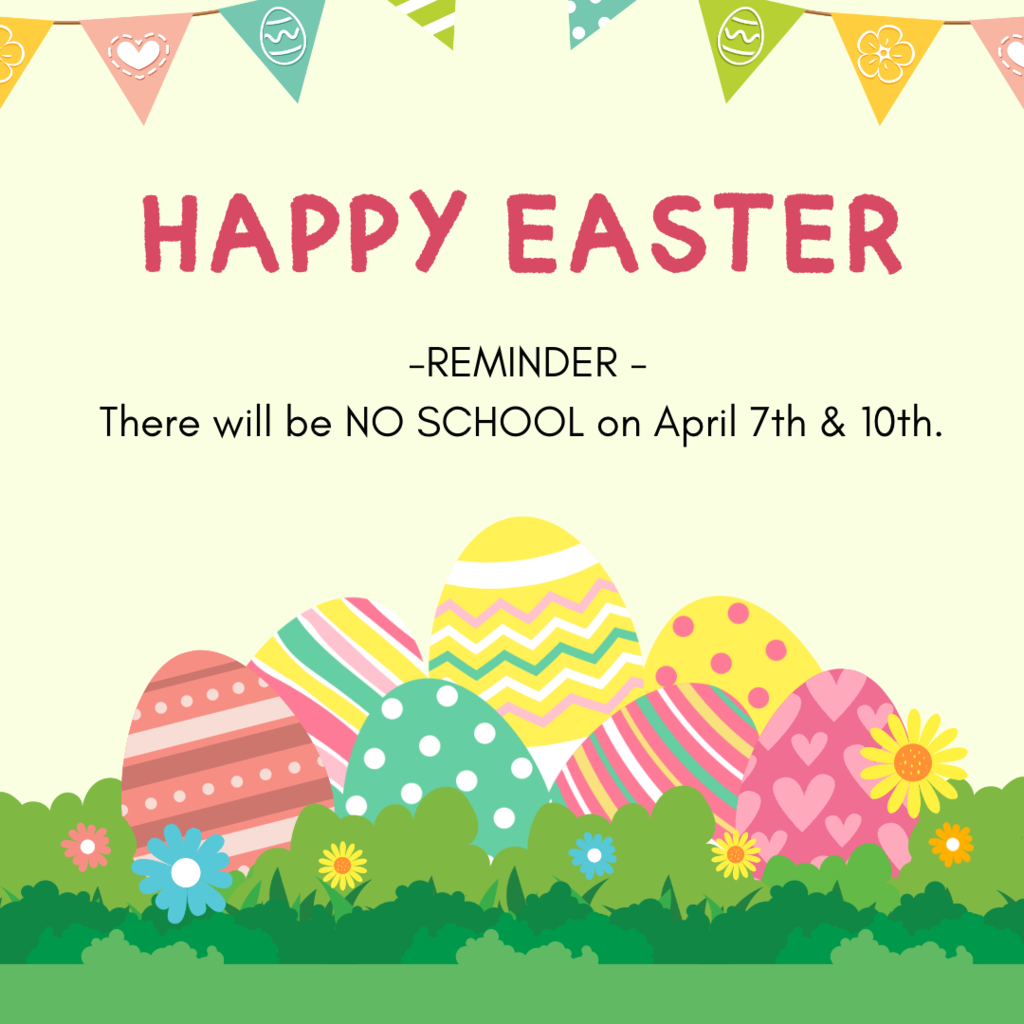 📌Save the Date📌 May 12th will be the K-5 Field Day at Prairie View. May 17th will be the 3rd-5th Track Meet at OHS Track. We look forward to seeing you there! #CultureOfConfidence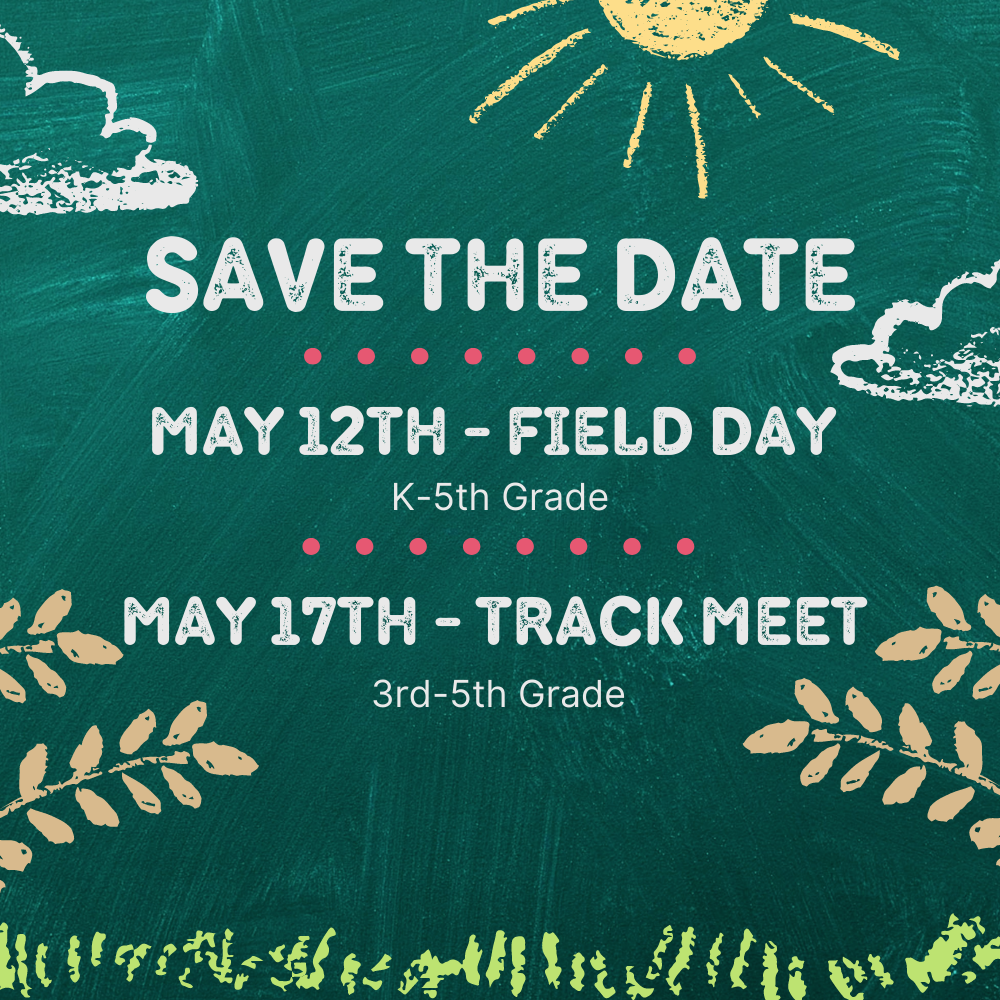 🌿OPSD Junior Class Prom🌿 Grand March on Saturday, April 15th at 6:30 PM at OHS. We hope to see you there! #CultureOfConfidence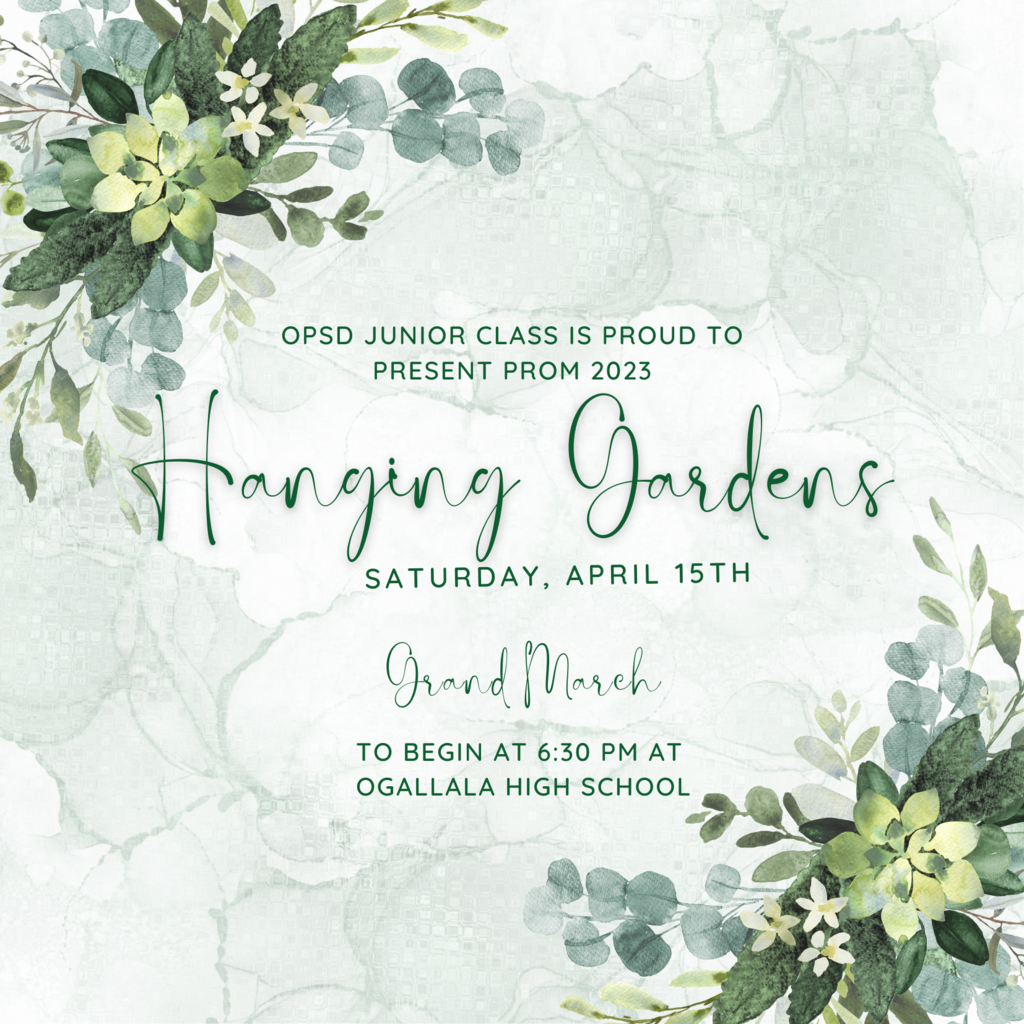 Catch up with the latest student stories, events, and news updates. It's everything Ogallala, in your pocket. If you haven't already, download the app! Download for Android
https://bit.ly/3DBwFEo
Download for iPhone
https://apple.co/3r1K2bT

📣Activity update for the week of March 27th. #CultureOfConfidence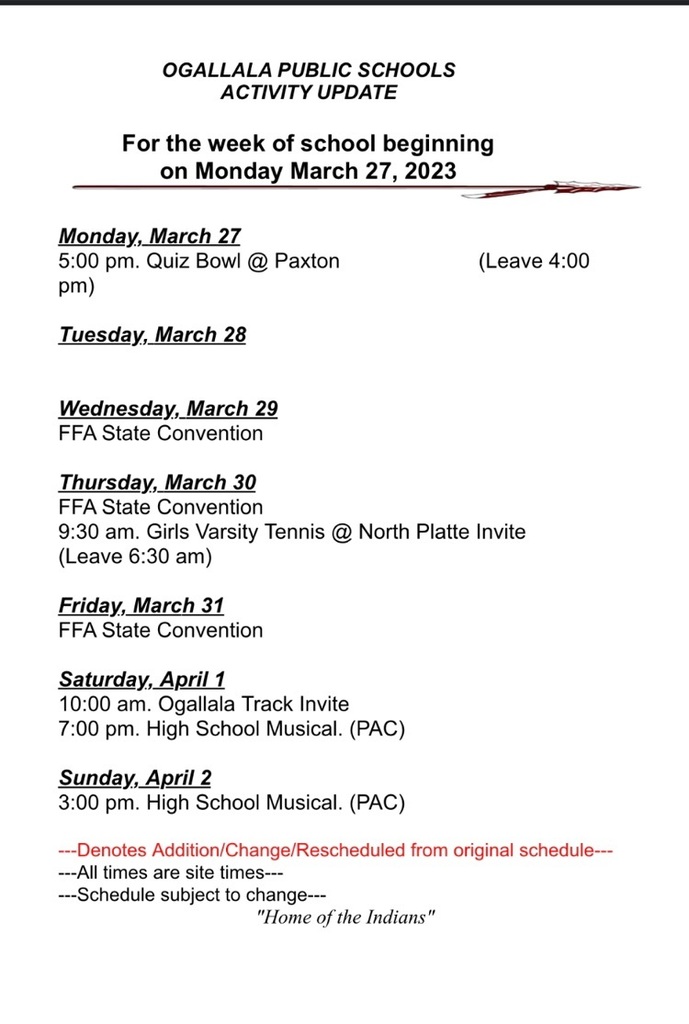 At the March OPSD School Board meeting, the board honored 3 model students! These students have shown what it means to do things "The OG Way." They are risk-takers in and out of the classroom, they show grit in all they do, and they take ownership of their learning. We are so proud of our March students of the month, Kiera Krajewski (elementary), Beckan Cain (middle grades), and Eideann Tuttle (high school). The board also honored Kim Mestl as our staff member of the month. Keep up the great work! We greatly appreciate our community sponsors for donating prizes for these individuals to honor their accomplishments! #GoBigO #OGIndians #TheOGWay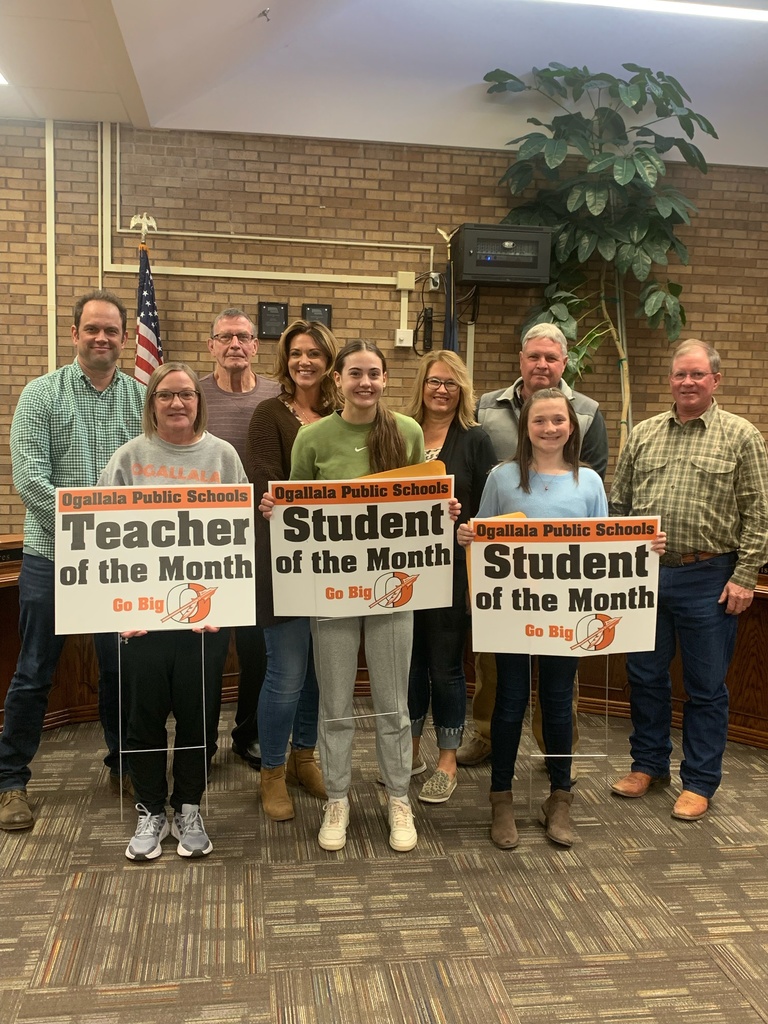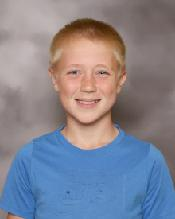 ❗️District Track Update❗️ OHS will host the district track meet. The meet has been moved to May 9th. There will be NO SCHOOL FOR STUDENTS on this date. Go Big O! #CultureOfConfidence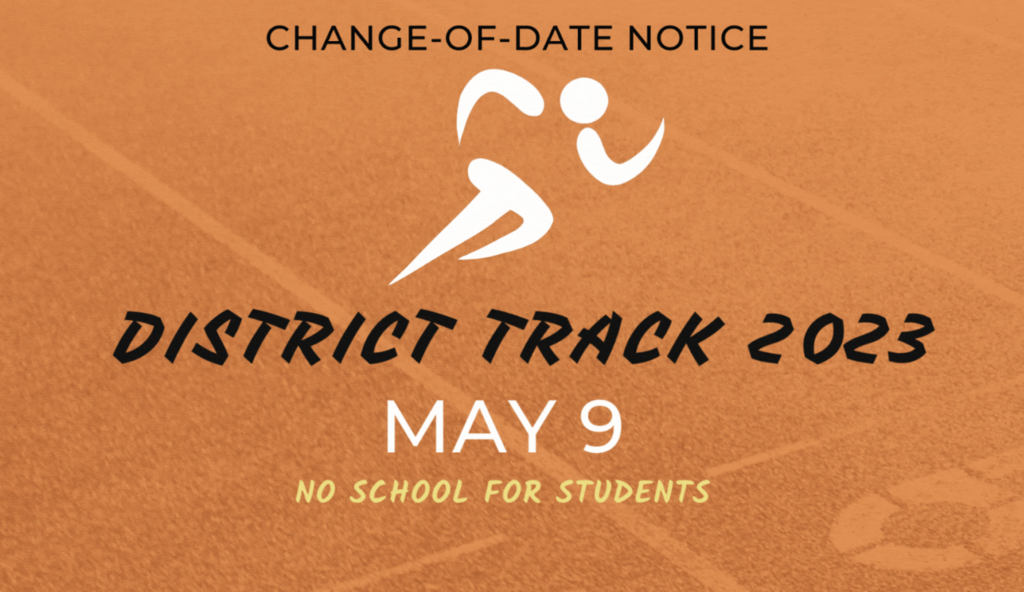 We would like to welcome Bailey Zink to the OPSD Team for the 2023/24 School Year! Bailey will be a resource teacher at Prairie View Elementary. #CultureOfConfidence
8th-grade artists work on realism pieces using pencils. We love seeing the detail that students create! We can't wait to see the finished product. #CultureOfConfidence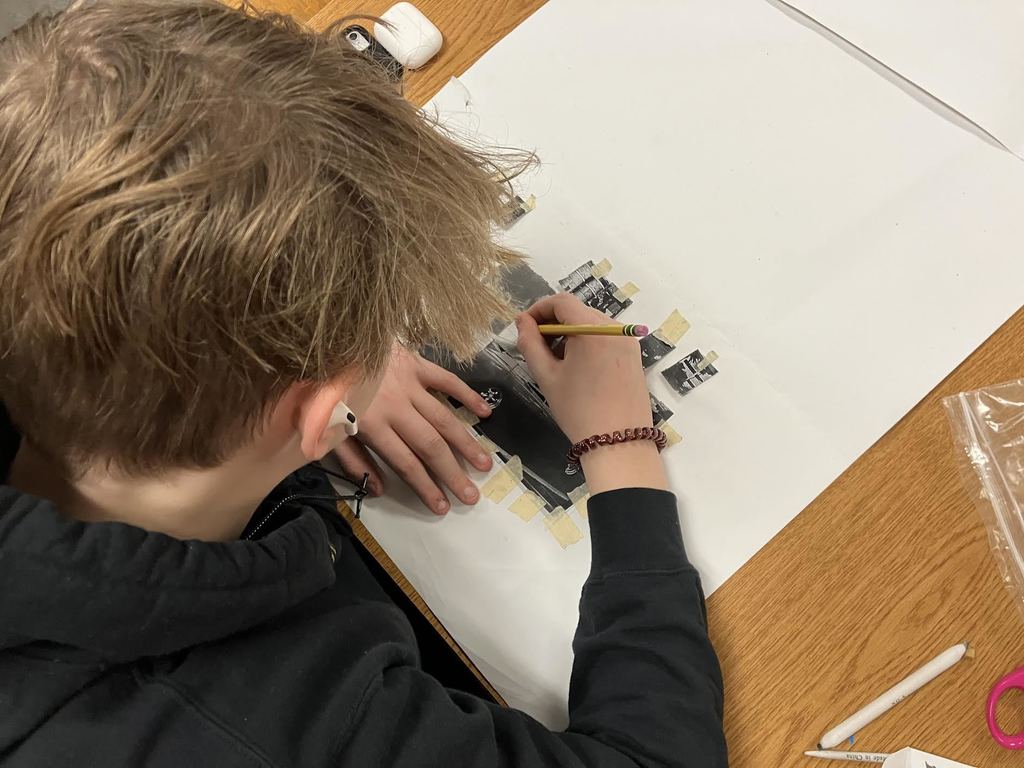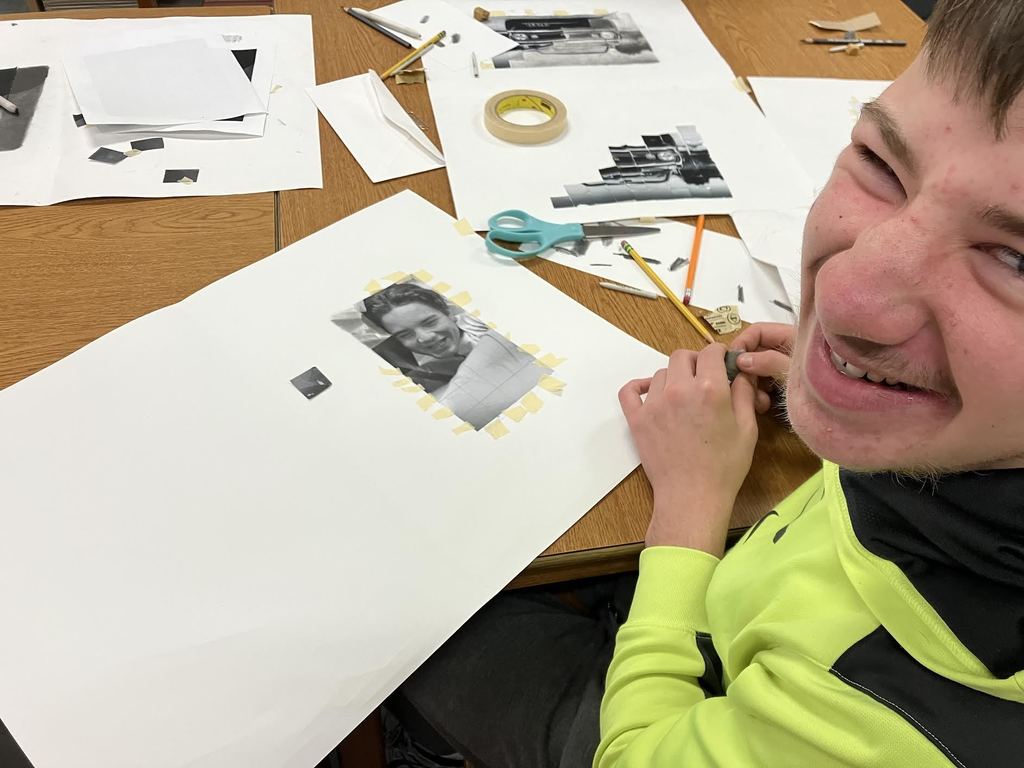 Come work with us! OPSD is hiring for 5th grade, 1st grade, and 6-8 art. We are looking for motivated, enthusiastic, and team-centered individuals to join our teaching and learning team for 2023/24 school year. #CultureOfConfidence
6th Grade artists work together to create great pieces of art! Keep up the good work! #CultureOfConfidence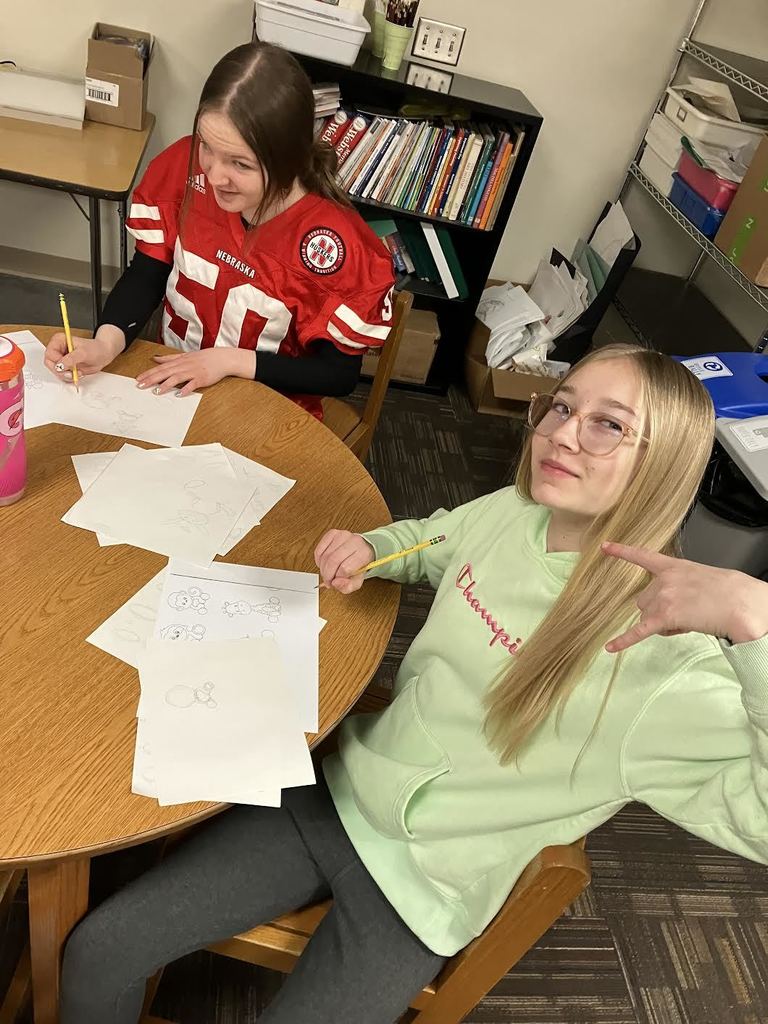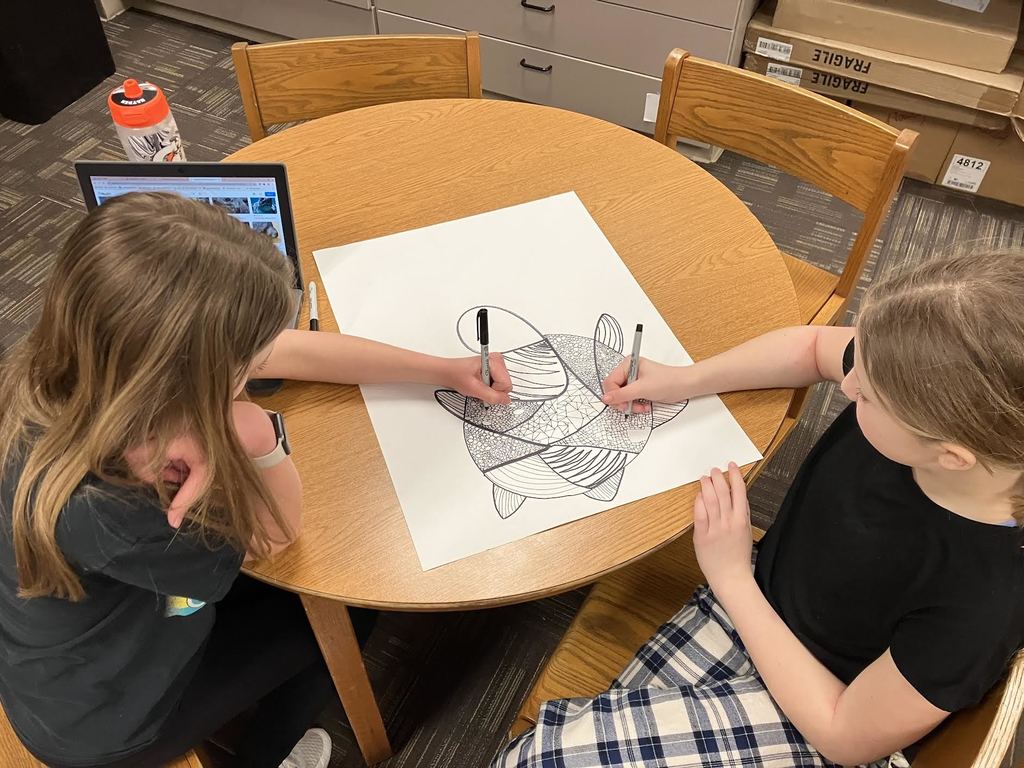 ⚫️🔸Attention job seekers! 🔸⚫️ Ogallala Public Schools is currently looking for local substitute teachers to join our team. As a substitute teacher, you will have the opportunity to make a positive impact on the lives of our students while also earning a competitive daily rate of $130. At Ogallala Public Schools, we are committed to supporting our substitute teachers, which is why we will cover the cost of your application and the fee to get certified. We value our substitute teachers and recognize their important role in providing continuity of instruction to our students. If you are passionate about education and are looking for a flexible schedule, this may be the perfect opportunity for you. To learn more about this position and to apply, please visit our website at
https://www.education.ne.gov/tcert/substitute-teacher/local-substitute-permit/#1641312540189-50ea4786-e0b6
#CultureOfConfidence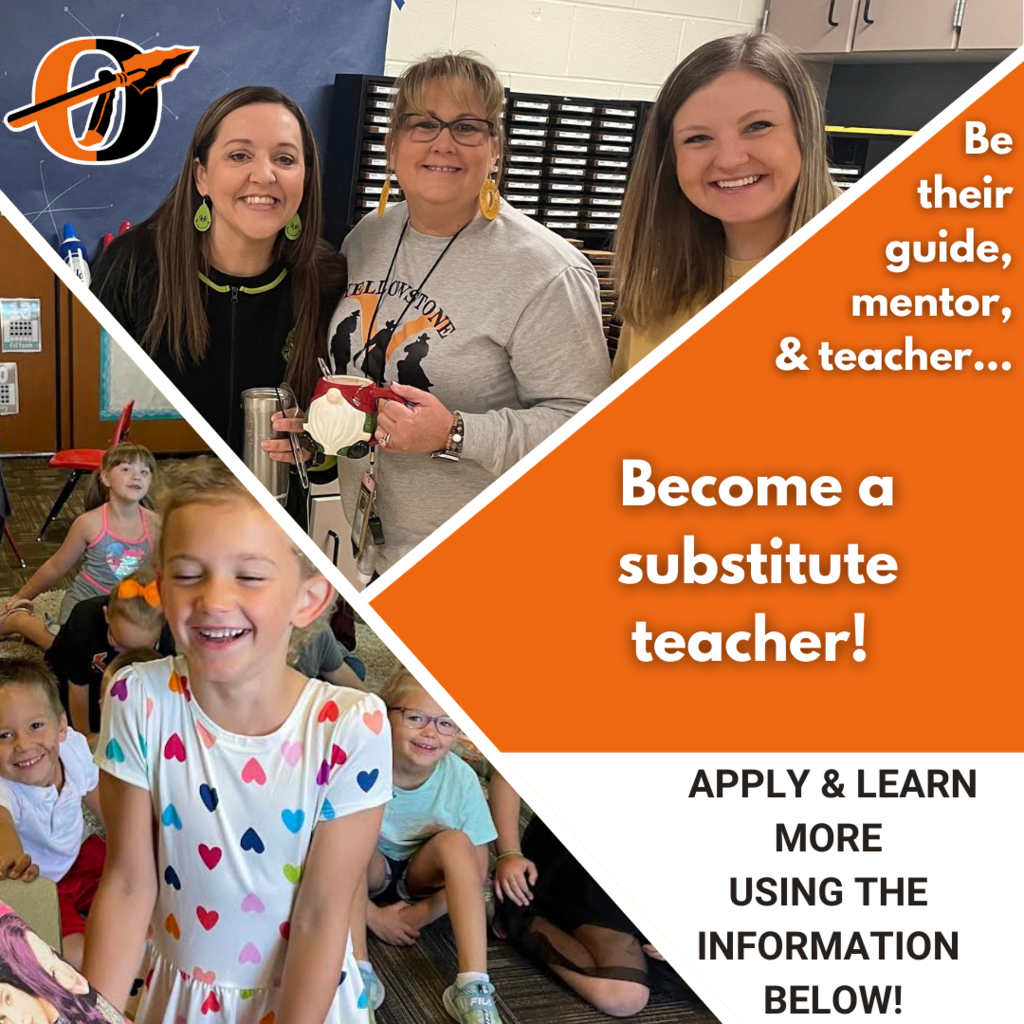 Students in Ms. Shoult's art class worked on Gesture Drawing with student models. The students loved this activity! #CultureOfConfidence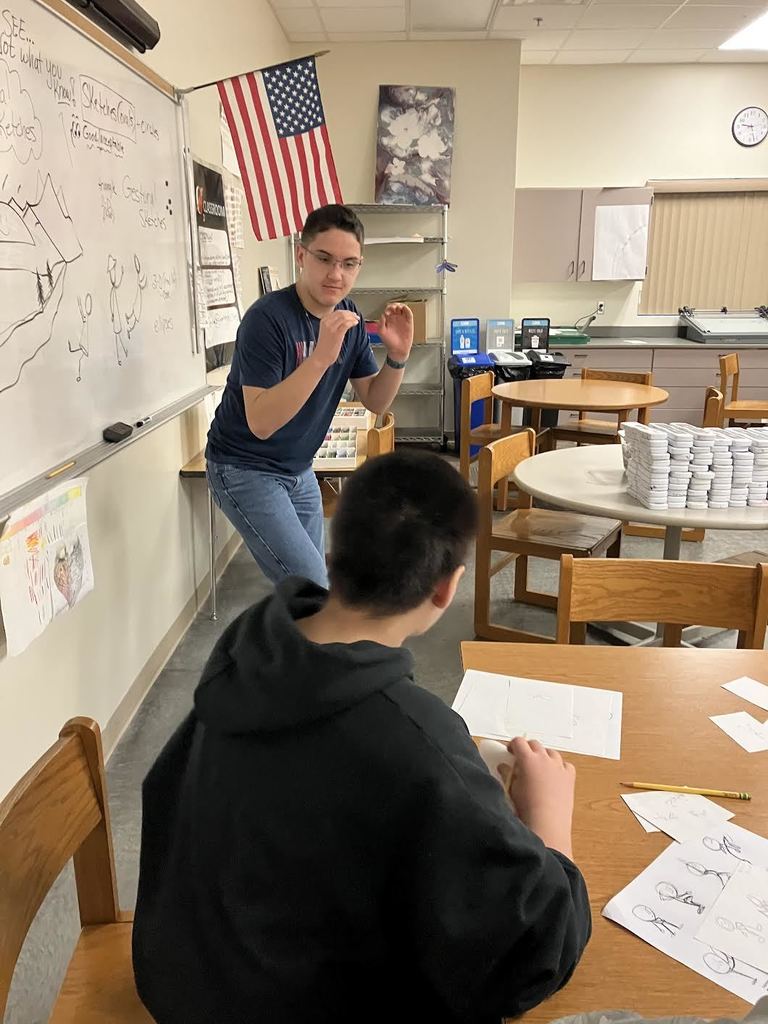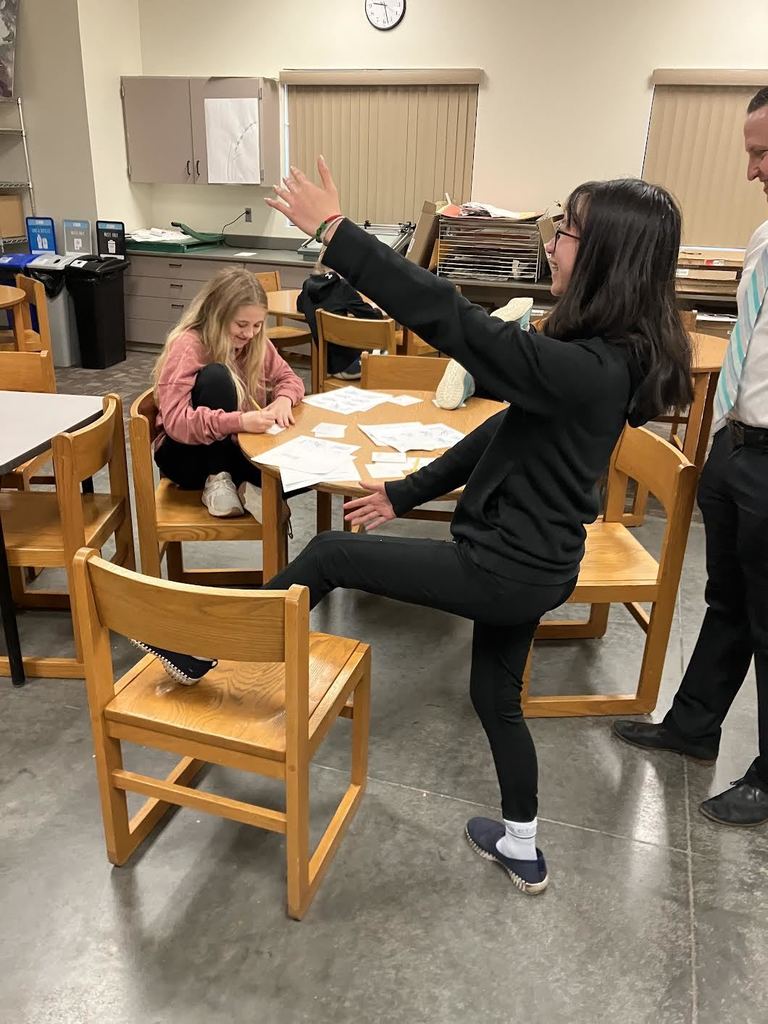 On March 22nd, 2023, four Ogallala High School students competed in the Central Nebraska Science and Engineering Fair in Kearney, Nebraska. Students completed research projects in their science capstone class, designed scientific posters, and presented their research to judges at this event. The students competed against over 60 students from schools in the region for prizes and the chance to go to the International Science and Engineering Fair (ISEF) in Dallas, Texas, May 14-17. The following students participated in the meet and earned recognition: Kiara McGuire - Investigating the Use of Structural Supports to Optimize the Production of Algae ⭐️ISEF Science Fair Qualifier⭐️ Top 5 Project Purple Ribbon - 1st Place Office of Naval Research Award - cash prize Dee Griffen Outstanding Animal Science Award - cash prize Andrew Orth - Utilizing Drone Imagery to Analyze Elk Depredation of a Mature Corn Crop Top 5 Project Purple Ribbon - 1st Place Best Project Award in Plant, Animal, and Microbiology Category US Air Force Award for Outstanding Research Jamie Krab - Analyzing Potential Factors of Residential Arbor Diversity Best Project Award for Earth and Environmental Category Purple Ribbon - 1st Place National Geographic - That's Geography Award - cash prize NASA Earth Systems Science Award Iziaha Skiles - Investigating the Relationship Between Precipitation and Air Quality in the Central US National Oceanic and Atmospheric Administration Award Blue Ribbon - 2nd Place We are so proud of the academic achievements of our students! #CultureOfConfidence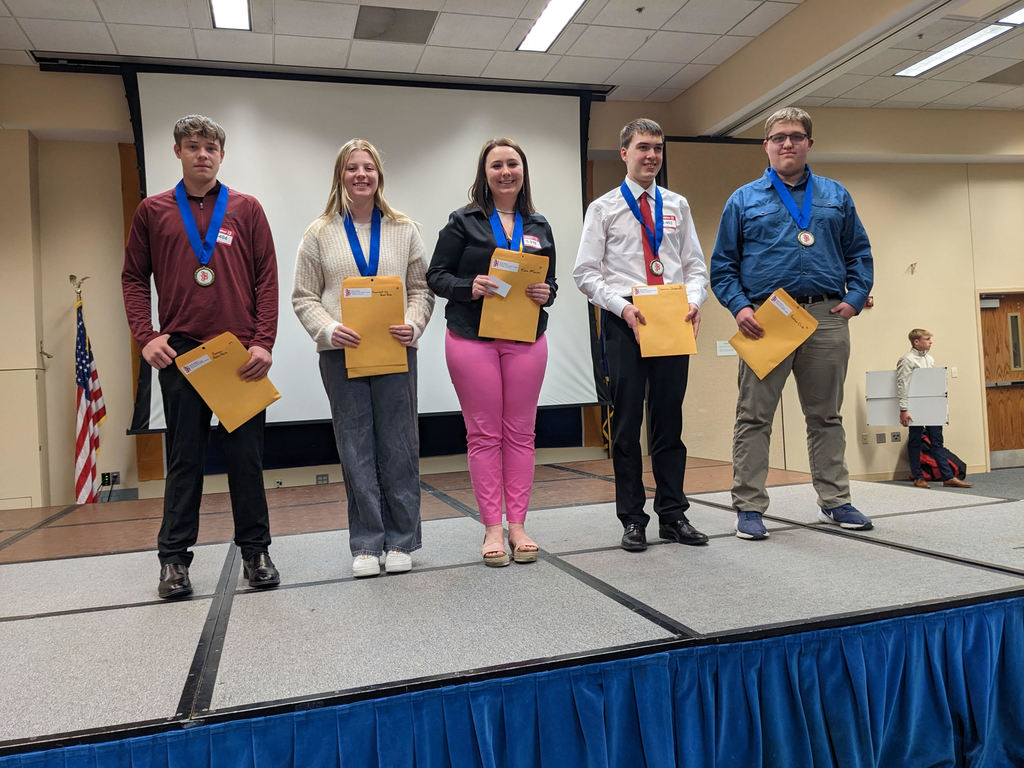 Students in Mrs. Ziola's class are extra silly! We love seeing our students have fun at school. #CultureOfConfidence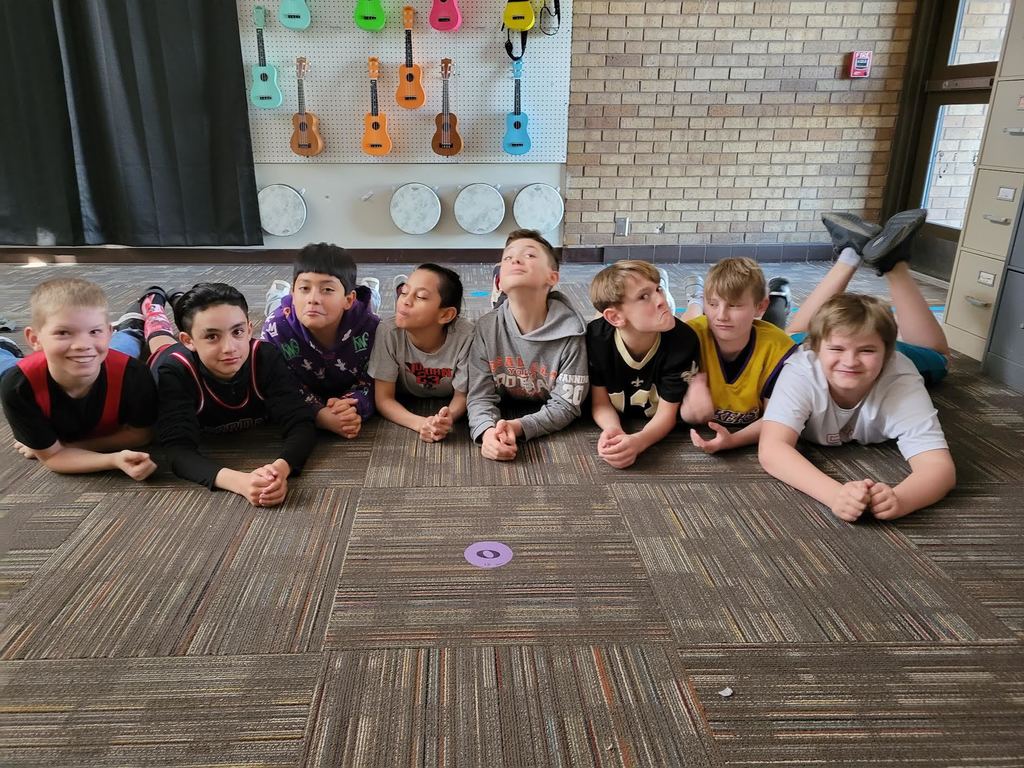 English language learners had fun practicing career words. The twist of the game was that if they spoke in a language other than English, they had to add a clothespin to their shirt. Los estudiantes del idioma inglés se divirtieron practicando palabras de carreras. El giro del juego era que si hablaban en un idioma que no fuera inglés, tenían que agregar una pinza de ropa a su camisa. #CultureOfConfidence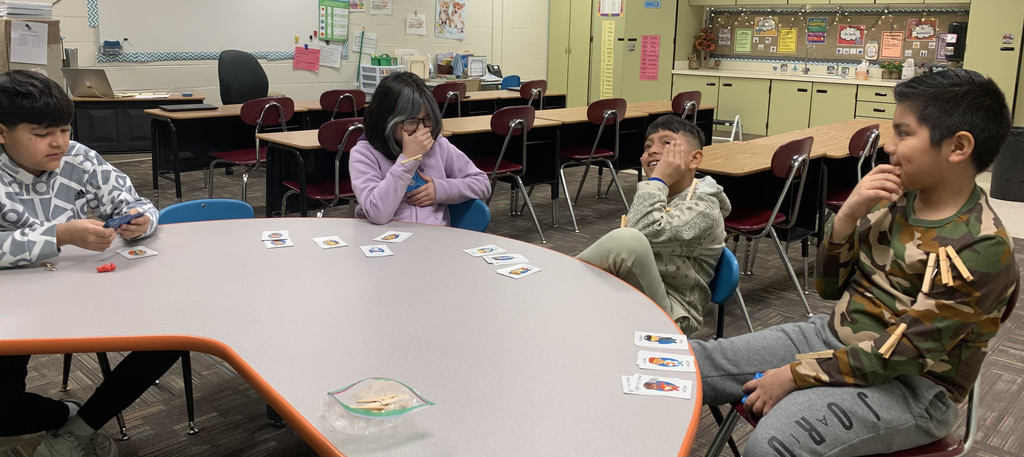 ⛳️The golf meet scheduled for Friday (March 24th) has been postponed to a later date!