📣 Activity update for the week of November 28th. #GoBigO #OGIndians #TheOGWay #CultureOfConfidence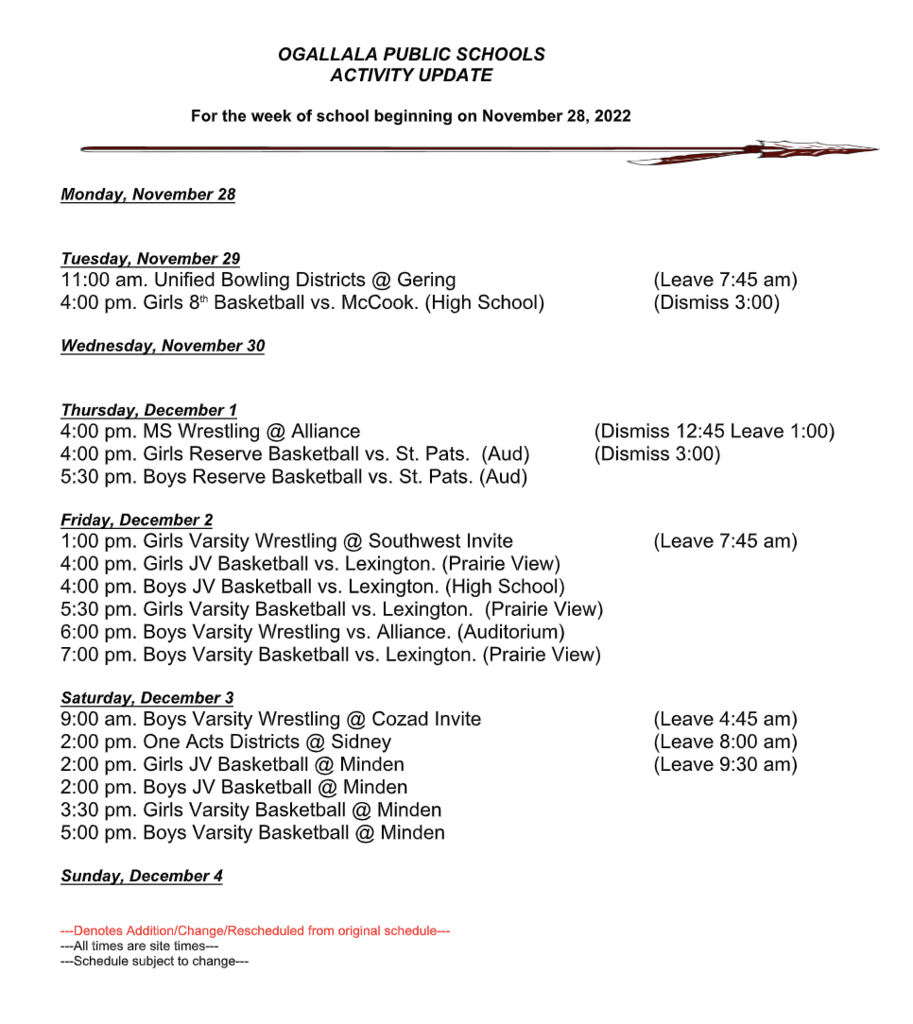 Second grade student, Sara, recently wrote and presented a speech to the school board detailing what she loves about Kids Oasis, OPSD after school program.

Happy Thanksgiving! As a reminder, there will be no school Wednesday thru Friday this week. See you Monday!!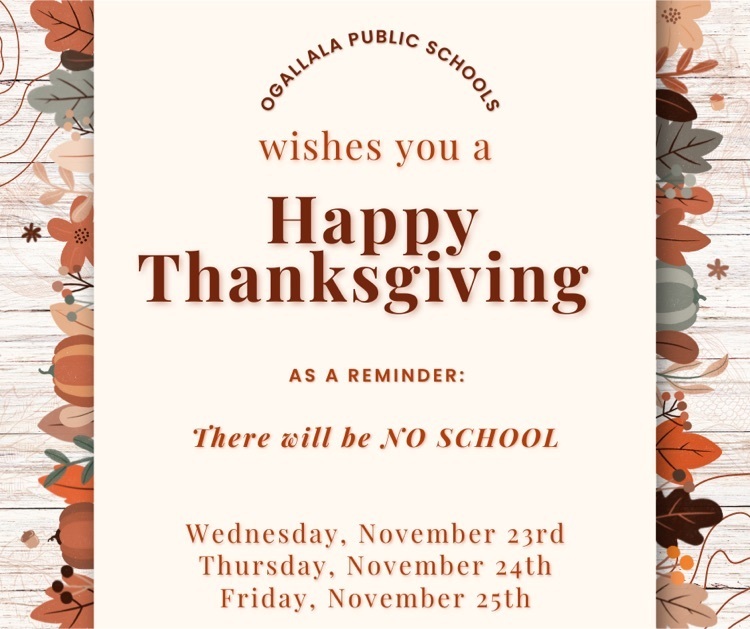 Mr. O'Neil's Woods 2 students are in the process of finishing their adirondack chairs. Some students are burning and staining theirs chairs and some are painting theirs. We love the variety and individuality that these students showing in their chairs!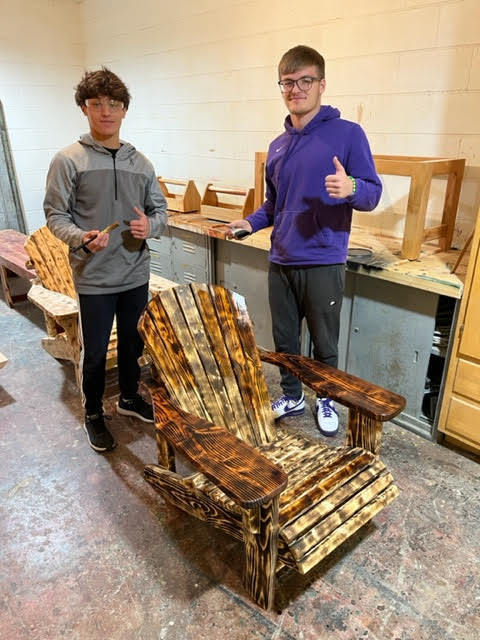 Ogallala Unified Bowling took 4 teams to the McCook Unified Bowling Triangular. After 4 games, Ogallala team #1 received the number 2 seed in the gold bracket. The team beat McCook #4 to advance on, then fell to Cambridge #2 in the semifinals. It was the best two out of three games to advance in the brackets and all 4 Ogallala teams took it to 3 games so they fought hard. Overall the team came out 3rd out of 15 teams! Keep up the great work! #GoBigO #OGIndians #TheOGWay #CultureOfConfidence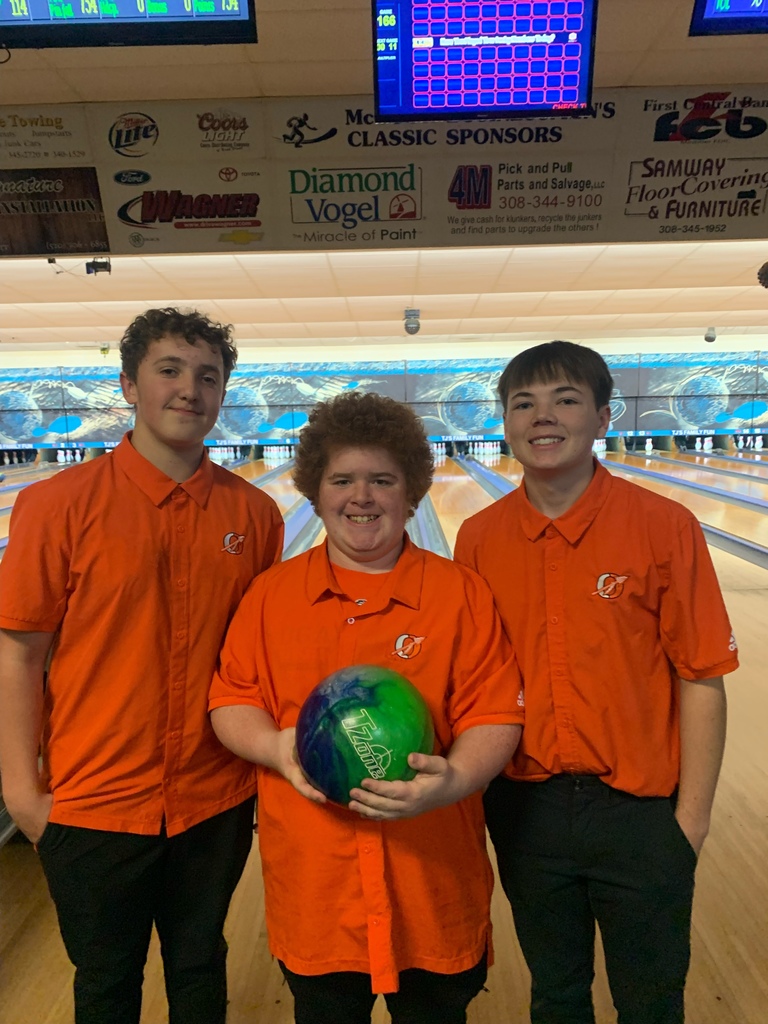 Ogallala Rotary gifted 3rd grade students with their own dictionary. Students were then able to practice looking up words in their dictionaries. We love this yearly act of generosity! Thank you so much, Ogallala Rotary!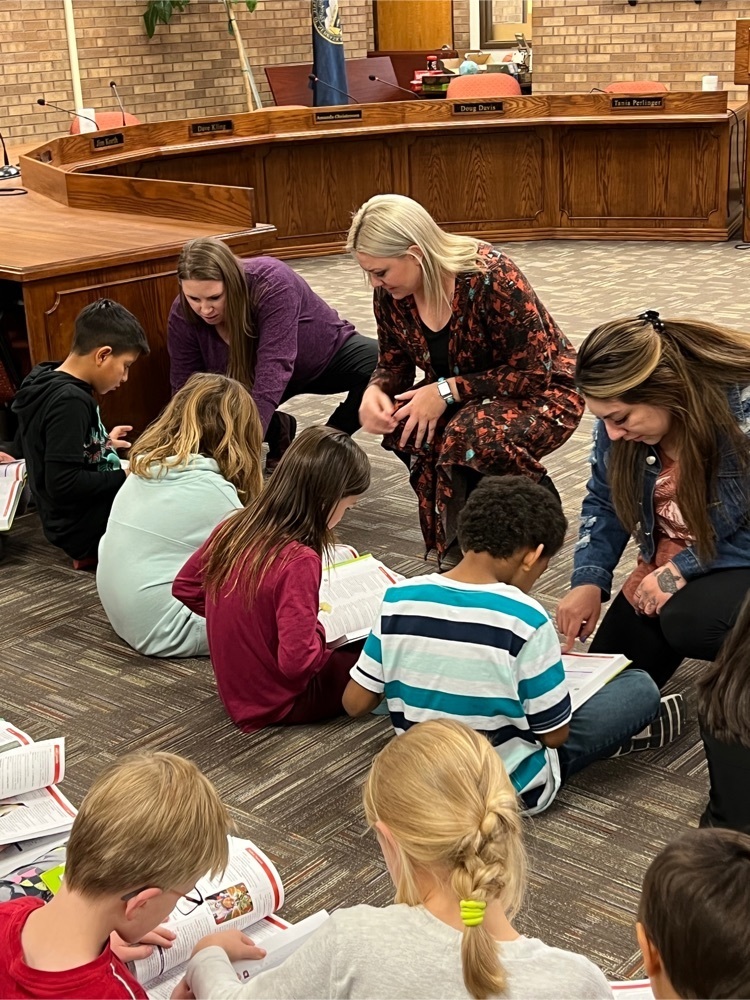 📣Activity update for the week of November 21st.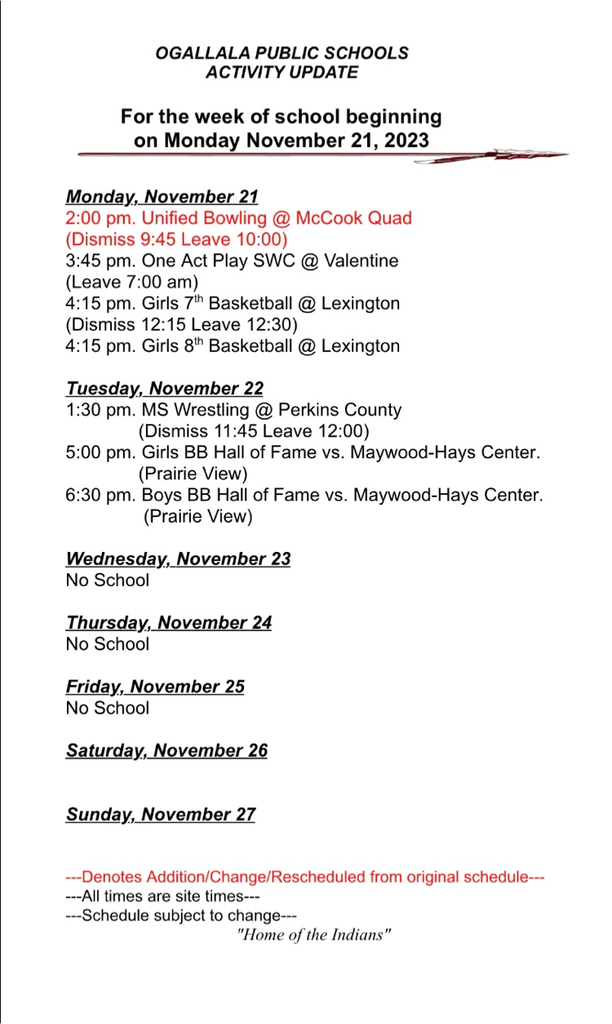 Third, fourth, and fifth grade students had the opportunity to show risk taking by sharing their writing project with kindergarten students in English and Spanish. The kindergarteners enjoyed hearing another language and seeing their detailed pictures! Los estudiantes de tercer, cuarto y quinto grado tuvieron la oportunidad de mostrar su toma de riesgos al compartir su proyecto de escritura con estudiantes de kínder en inglés y español. ¡Los niños de kínder disfrutaron escuchando otro idioma y viendo sus dibujos detallados!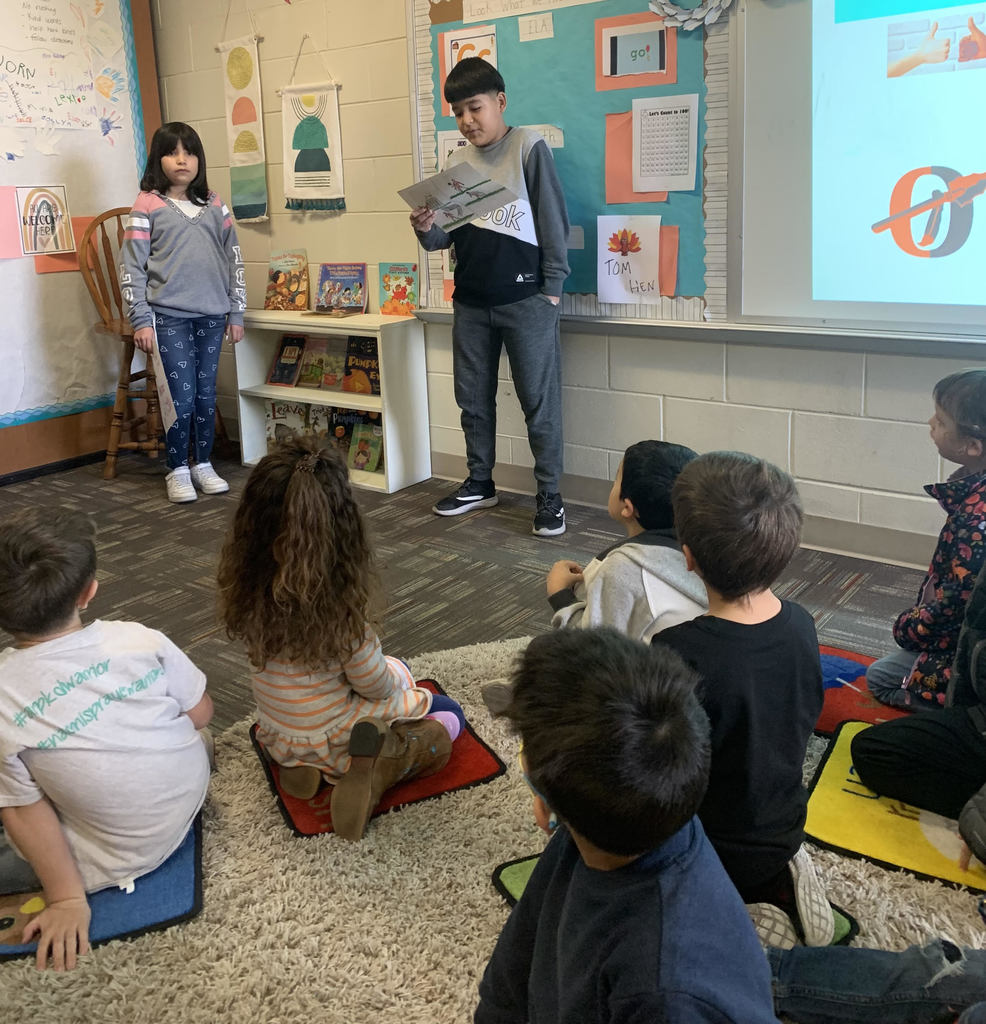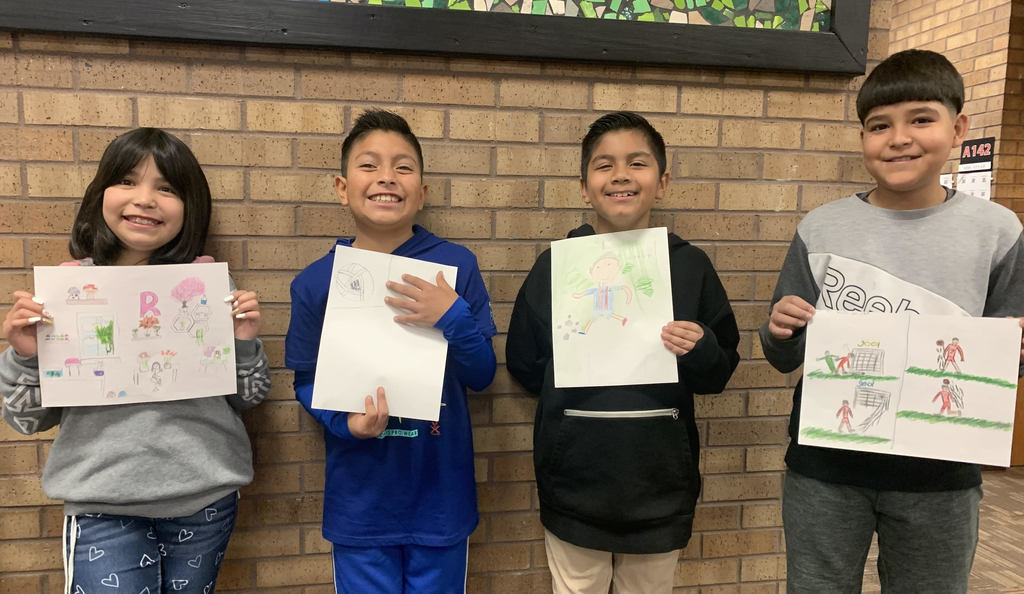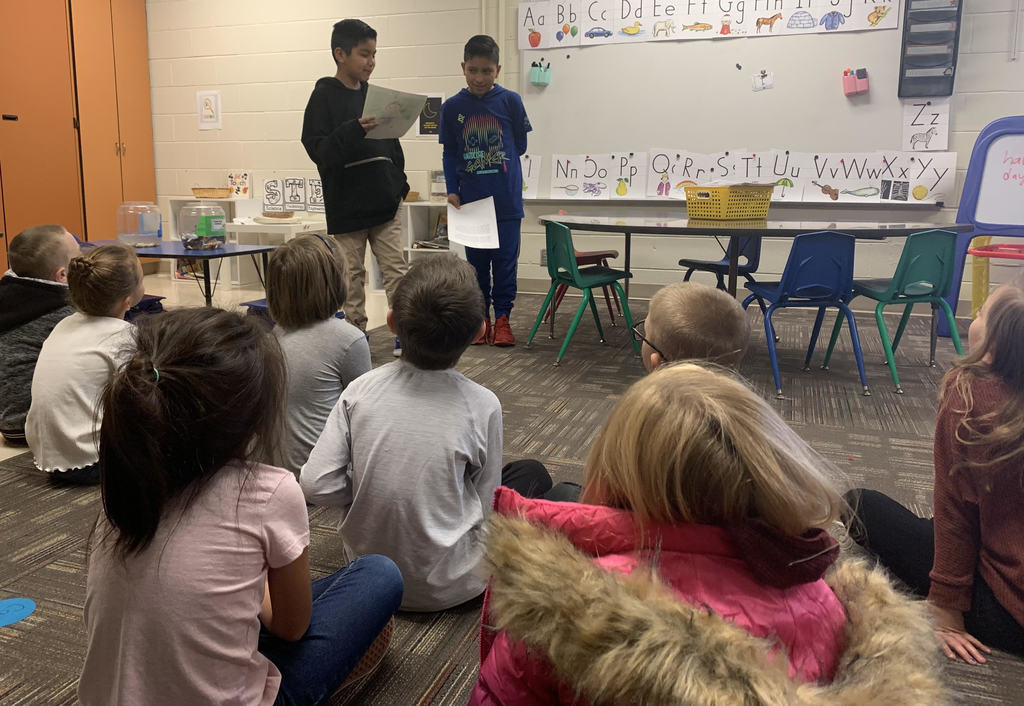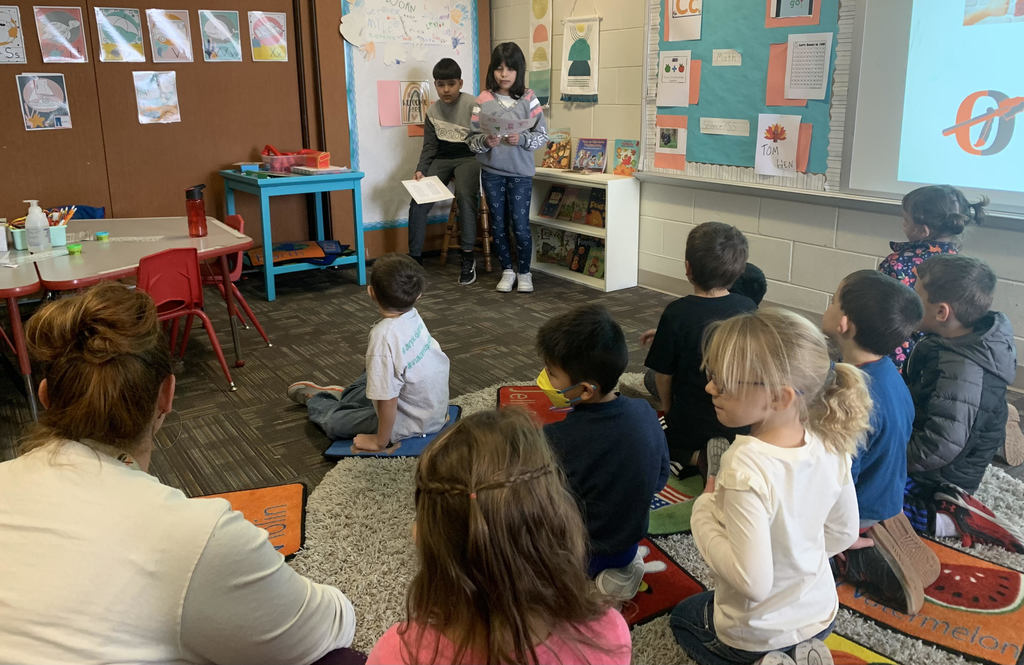 Did you know that our music programs sometimes need a little hand in reaching their goals? Music scores need purchased. Trips for Honor Choirs/Bands need sponsored. Uniforms/Robes need care. There are many things behind the scenes that our Directors could use assistance with. That's where the Boosters come in. The Ogallala Music Boosters help out the OHS/OMS Band & Choir programs as much as we can. At times we reach out to our incredible community for additional support. We have started a "Pay-a-Day" fundraising campaign to assist Mr. Schut and his Middle School Choir program. You'll be seeing Boosters at events selling calendar days. *You pick a day of the month, pay that amount and get your name in a drawing that many times.* That's it! We'll be drawing 3 names at the December 6th OMS Choir concert. Consider helping our music programs keep doing awesome things! If you have questions or would like to purchase a day, let us know! 🎶🎶🎶🎶🎶🎶🎶🎶🎶🎶🎶🎶🎶🎶🎶🎶🎶🎶🎶🎶🎶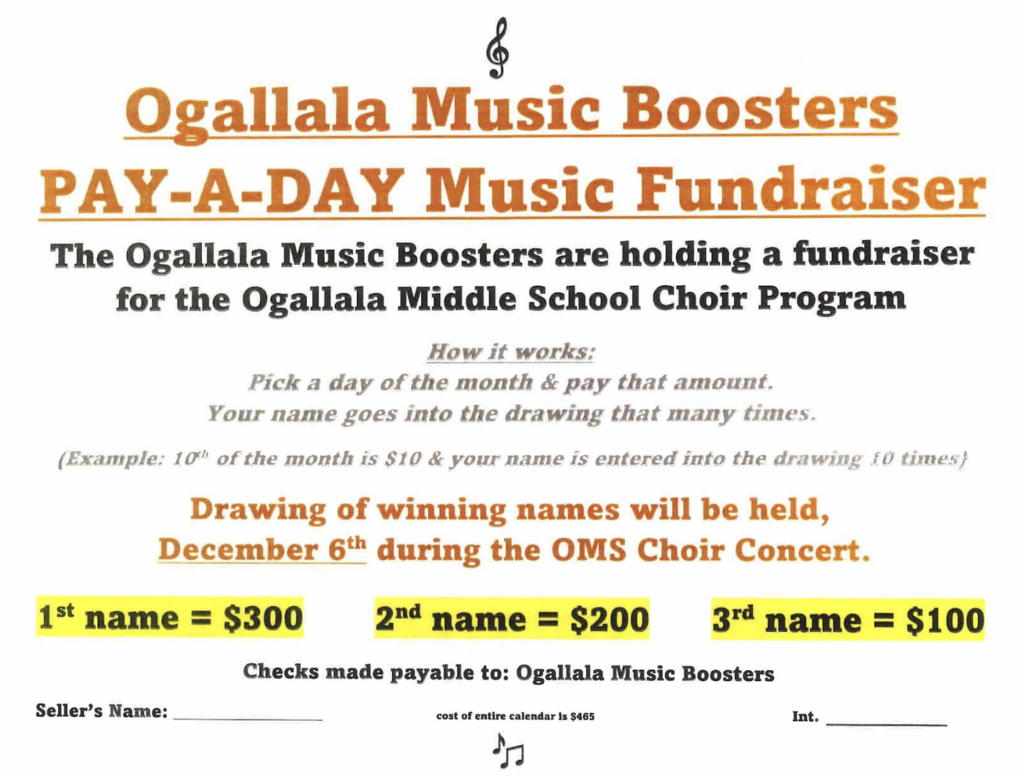 Students in Mr. England's class are working to make ziggurats. We love the hands on activity that directly connects to the curriculum!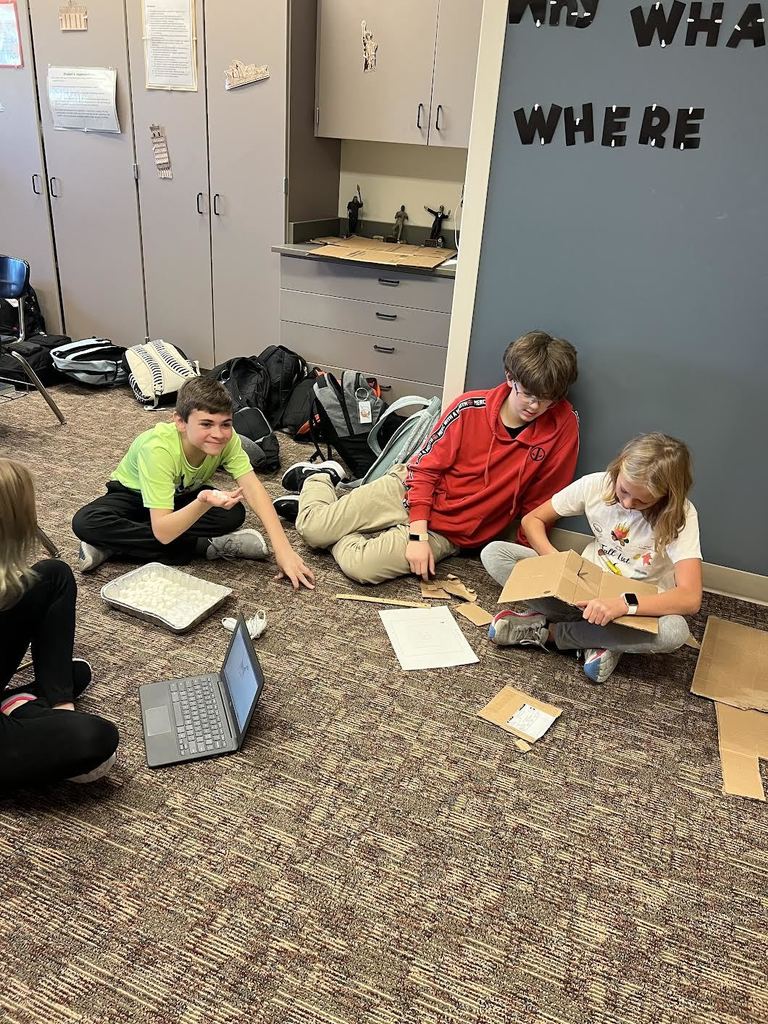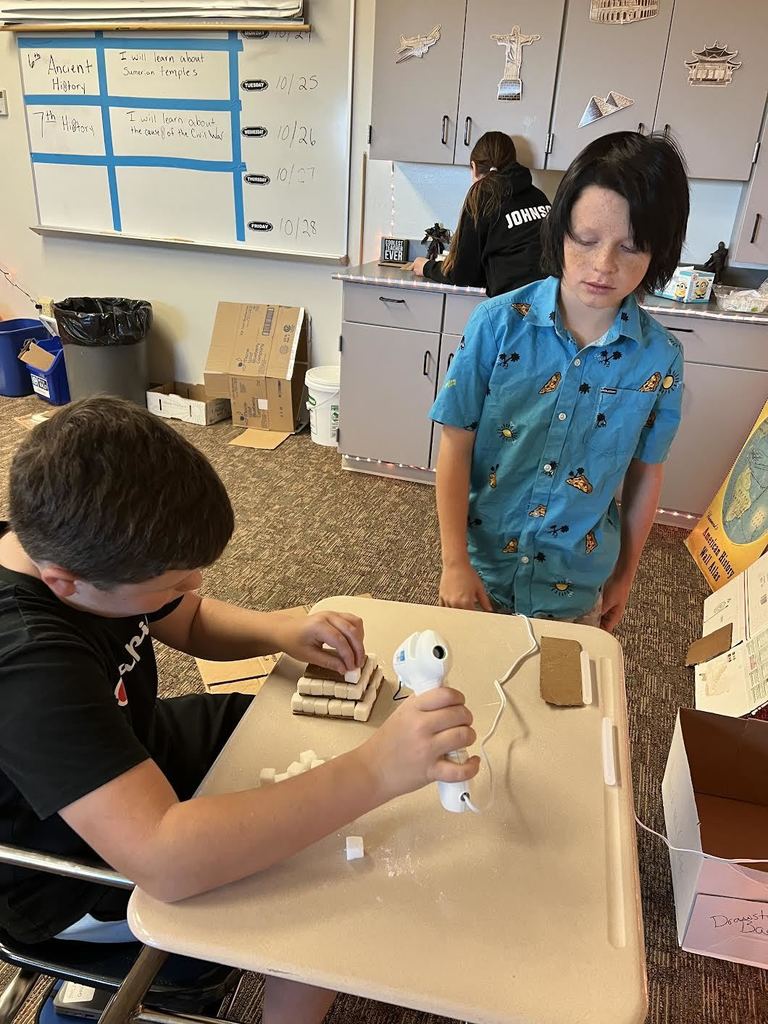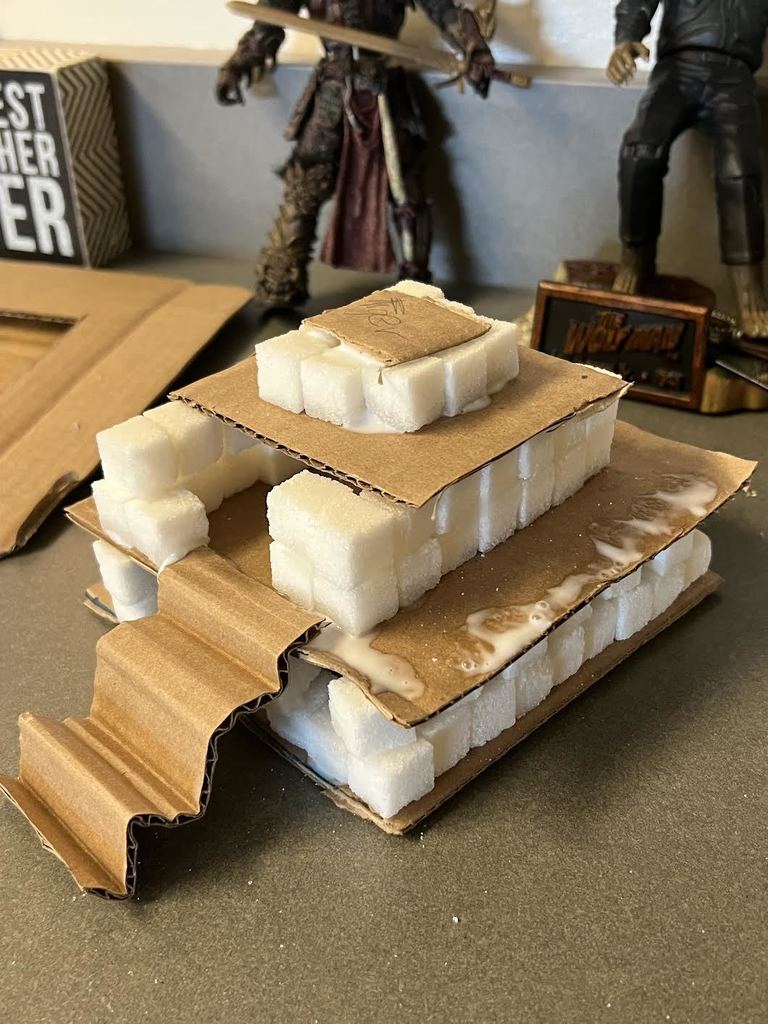 3rd grade student, Amarah, chose to use her PBIS Reward points read a book to the kindergarten. We love seeing our students be leaders and risk takers!
OHS Unified Bowling competed in a dual in North Platte today. Out of 12 teams Ogallala captured the first two spots! The team of Ethan, Bradyn, Isaac, and Oliver placed 1st and the team of Christian, Zachary and Austin placed 2nd. Way to go, OHS Bowlers! We are so proud of you!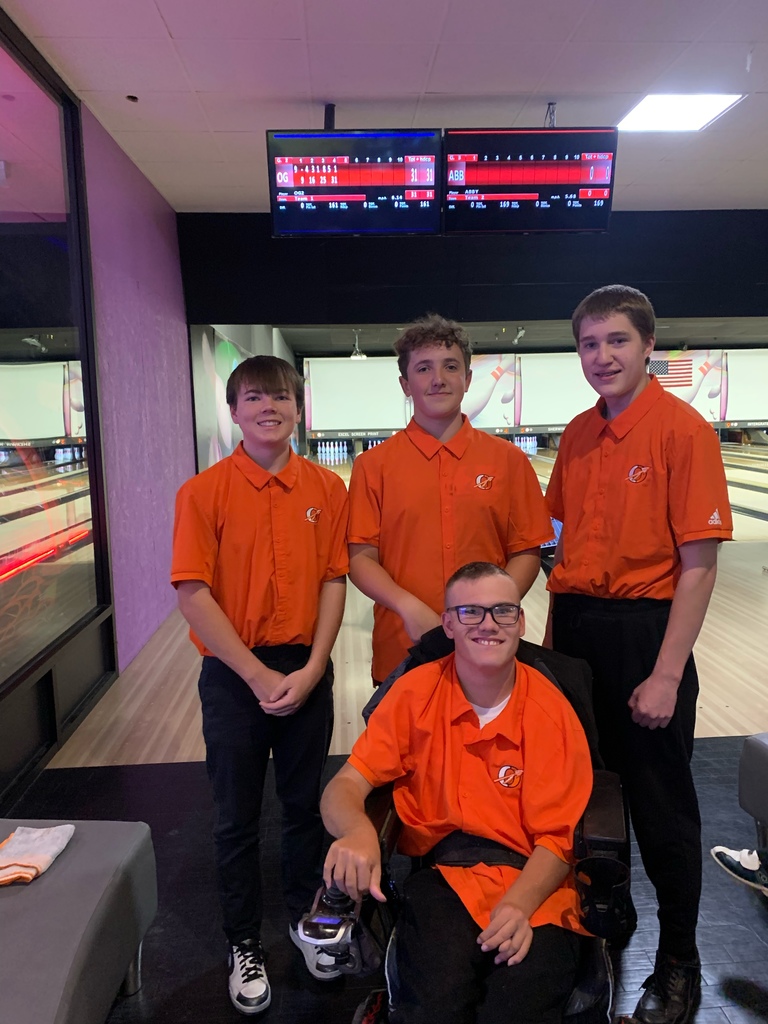 November 16 will be the next PTO Spirit Day! Please have your Prairie View student wear their Ogallala PTO shirts OR any Ogallala gear they have to show their school spirit! 🧡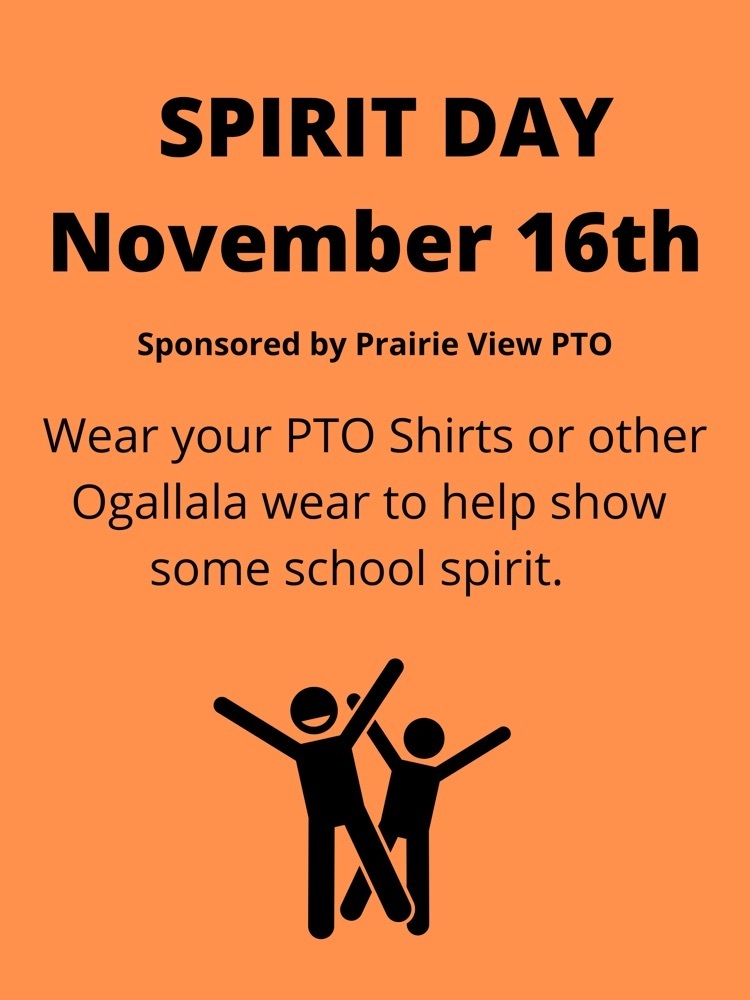 During the 21/22 school year, Caden Rezac started building this table in Mr. O'Neil's woods 2 class. He recently finished it up and took it home. We love seeing our students show GRIT on projects that take time and effort! The end results are absolutely worth it!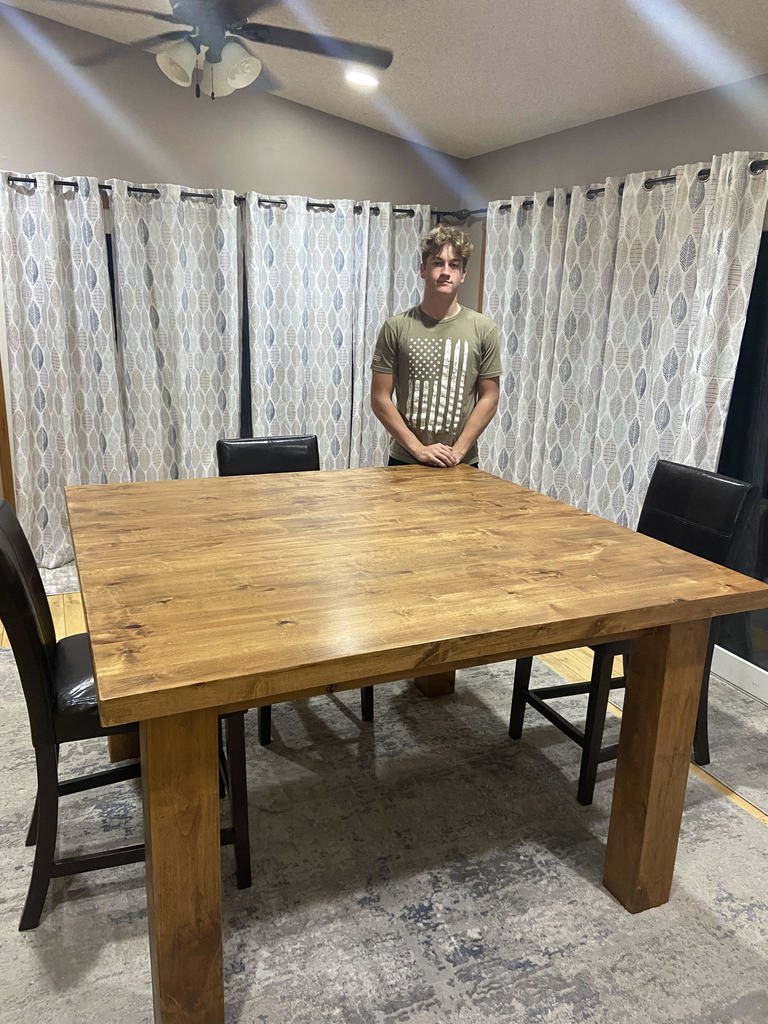 Oliver Nielsen completed his woods 2 project of building an adirondack chair. The 5 boards sitting next to him are what this projects started out as. (1) 2x6x12', (1) 2x6x8', (2) 2x4x10', and (1) 2x8x6'. What a transformation!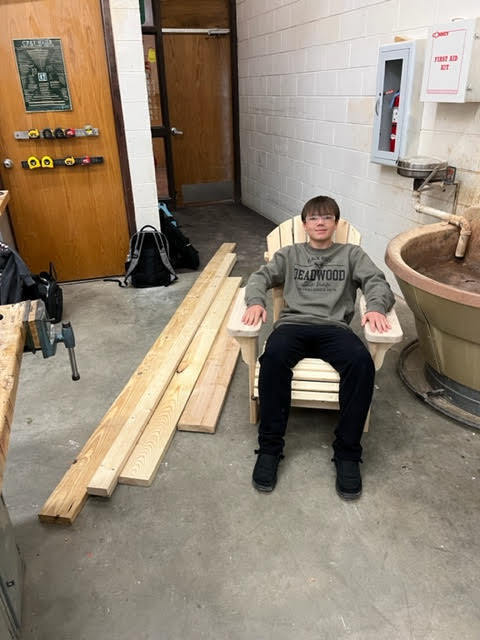 📣Activity update for the week of November 14.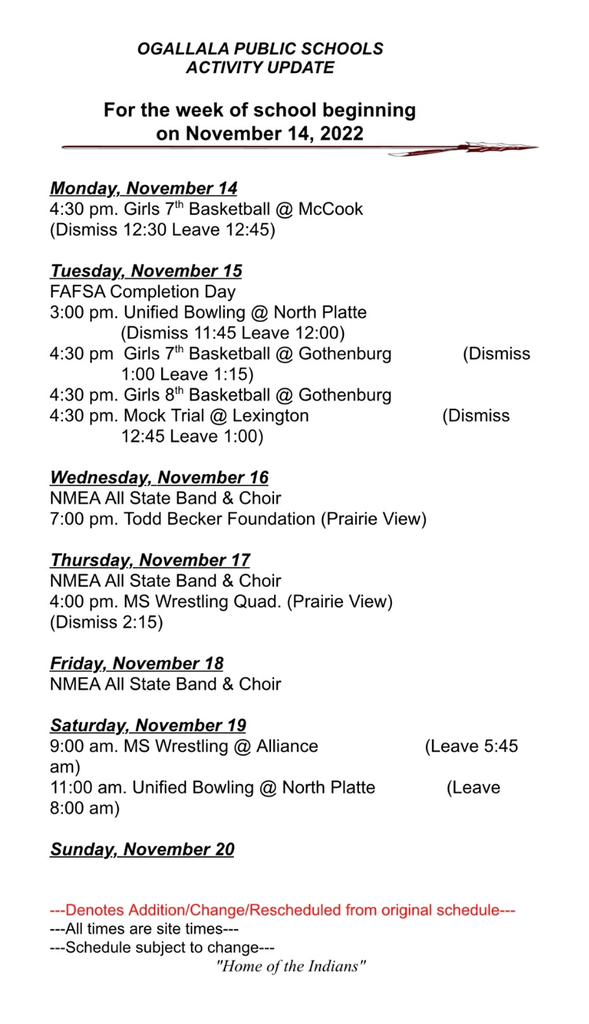 ❗️REMINDER❗️ Senior parents: It is time to start thinking about your senior going to college. You will most likely need to complete the FAFSA (Financial Aid). We have a 2nd FAFSA completion day on November 15th by appointment only. Please contact Mrs. Bekke if you have questions.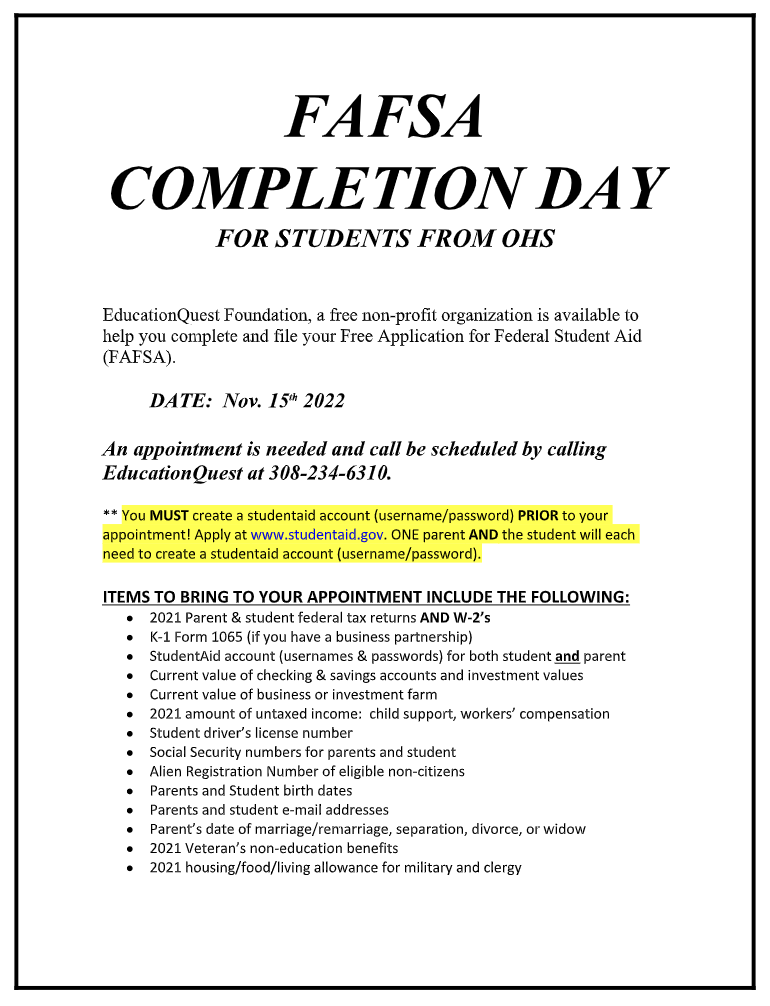 The student in Mr. O'Neil's woods 2 class have been working to build Adirondack chairs. We love to see our students create items that they will enjoy for years to come!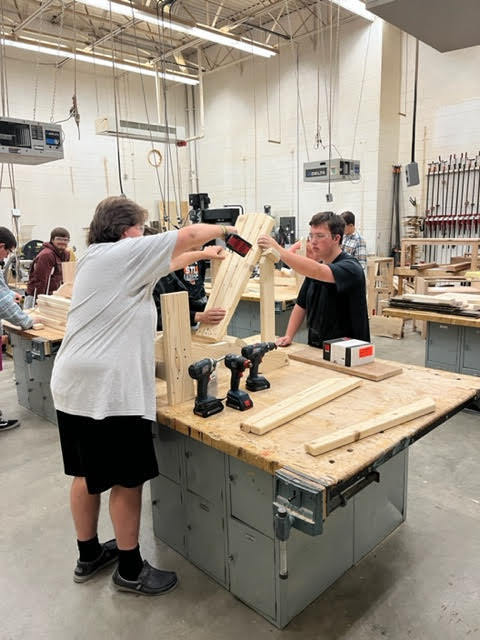 3rd grade student, Eli, and Miss Sarah have been teaching Mrs. Waitley's 3rd graders sign language. They teach the class a lesson every Thursday. We love seeing our students lead and teach peers!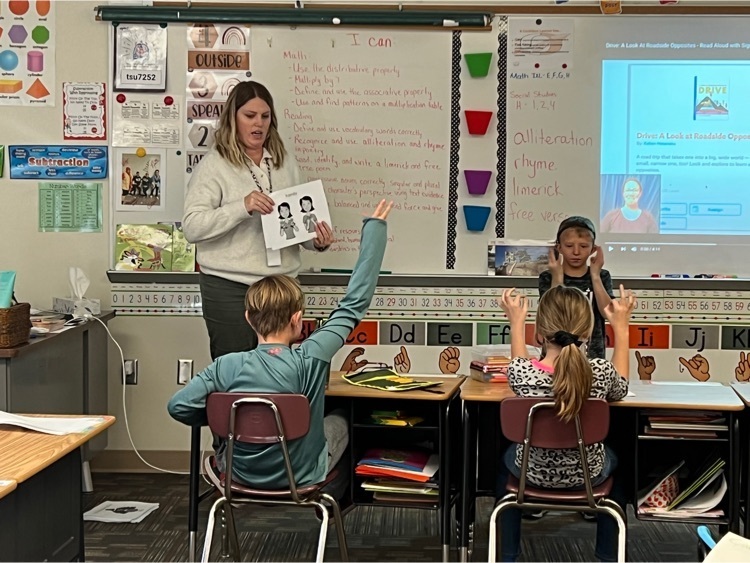 The OHS Unified Bowling Team of Sam, Alex, Zachary, and Aiden placed 2nd at the Bearcat Unified Bowling Tournament hosted by Scottsbluff and held at Classic Lanes in Gering. Keep up the great work! 👏🏼🎳